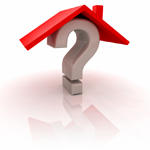 Yes, I Want To Know What My Property Is Worth!

The Real Estate market is constantly changing, making it difficult to always assess the current value. As a trained Real Estate professional, I have the right knowledge and tools to determine your home's value. What is your property worth in today's market in your area? Let me help!
The first step is to contact me by phone (780) 446 3727. I don't need to enter your home, and there is no obligation to use my services.It can all be done over the phone, and you will have your answer within 24 hours of talking to me, quicker in most cases.

By utilizing a "Right Price Analysis", we will be able to assess what your property is valued at today.


During the FREE Home Evaluation, I can advise on:
- Tax issues
- How bank appraisals work
- Current Financing Options
- About building inspections
- How to sell your home for maximum dollar
- Financing questions - Should you refinance or get a new mortgage
- Tips and tricks that will help you save thousands buying a home
- Low cost repairs that could instantly increase the value of your home
- Additional fees to keep in mind when selling
To receive more information about my listing services, call the Realtor who will make your real Estate needs his priority,
call Dave or email today
.
Alternatively, please fill out the form below for your very own FREE property evaulation: